I am journalistically promiscuous.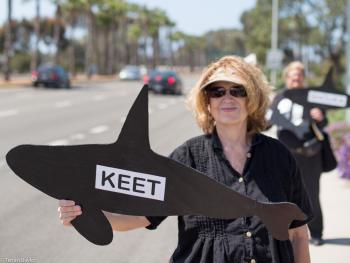 I've done it for American Way (American Airlines on-board magazine), Arrive (Acela on-board magazine), Audubon, Avenue, Budget Travel, Columbia Journalism Review, Esquire, Glamour, Jewish Daily Forward, JW (Marriot in-room magazine), the Los Angeles Times Sunday Magazine, the Los Angeles Times Travel section, Martha Stewart Living, Martha Stewart Weddings, the Miami Herald Travel section, More, the Nation, New York Magazine, the New York Times, the New York Times T Magazine, the New York University Alumni Magazine, O, Out, Prevention, Redbook, Real Simple, the Ritz-Carlton Magazine, Rolling Stone, Self, the Village Voice, Vogue, 429 and numerous other publications, including many that have gone to the Great Magazine Rack in the Sky: Whole Living, Ladies Home Journal, Omni, European Travel & Life, Connoisseur, Business Month, the Soho Weekly News, the New York Daily News Sunday Magazine, McCalls, Savvy, New York Woman, Conde Nast Sports for Women, Mademoiselle, Lears, Lucky and Mirabella.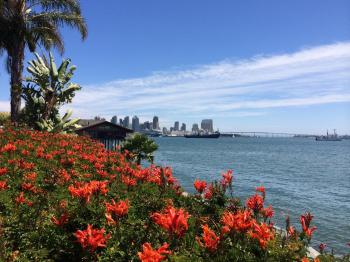 I'm currently based in the beautiful city of San Diego, a two hour drive from Los Angeles, 18 miles from the Mexican border, and a short flight from most other major West Coast locations.
From 1991 to 2009 I was chief writer at Allure. Before that, I was a contributing writer for a decade to Ms. Magazine. I'm a fan of the full range from serious to fluffy, and I'm probably the only writer who has ever had simultaneous bylines in Town & Country and the National Star.
In the eighties and early nineties, I had an incarnation as a technology writer. I was a contributing editor to three computer magazines (PC, PCjr, CompuServe Magazine) and wrote regularly for many others, including Enter, Lotus, PC World and PC Computing. Since I knew more about computers than most writers and more about writing than most geeks, I found a niche doing technology pieces for my regular mainstream magazine clients as well. I've since written for many websites, including Salon, Dame, Epicurious, Living Healthy, Real Age, OTC Travel, Passport Newsletter, AARPMagazine.org and Allure.com.
I've co-authored two books, the travel essay/guide Are You Two...Together? (Random House) and the non-fiction The Girls Next Door (Simon & Schuster). I was the author of the first mainstream magazine piece on same-sex marriage ("Marriage as a Restricted Club," written in 1980, not published in Ms. until 1983 because of its controversial nature, since widely reprinted.) Many of my articles have been reprinted in textbooks and anthologies and translated into foreign publications such as Le Nouvel Observateur.
I've also been a news reporter (United Press International, New York Post, New York Daily News), covering everything from major political campaigns to New York's hooker underworld. I was a United Features columnist (appearing in daily papers in Seattle, San Jose, Philadelphia, Chicago and elsewhere), a WNEW-TV on-air commentator, and an adjunct professor of journalism at the Graduate School of New York University. I recently helped a major international luxury brand create names for a line of products that will launch next year.
At the Post I coined the phrase "bra burning" to describe a feminist protest in which pointy padded bras, restrictive girdles and other symbols of enforced femininity were going to be tossed in a bonfire outside the Miss America pageant. The Atlantic City fire chief later refused to give the demonstrators a permit, and so the Great Undies Immolation never happened... but the phrase stuck. I hope it's not my most lasting contribution to the culture.